Living Water Nepal (LWN) is a Non-Governmental Organization (NGO). LWN was officially established and registered with the Government of Nepal in 2009. Our history begins back in 2008 when a volunteers group of Living Water from Ireland visited Nepal. They saw the real need for safe water in the a rural areas of Nepal. When the volunteers returned to Ireland, they started raising funds for a water project in Nepal. As a result, Living Water Nepal (LWN) was born. Since then, LWN is committed to provide access to safe, sustainable drinking water for the communities of Nepal. Our main focus is to improve the quality of life to the people of Nepal through safe water programs, sanitation facilities and hygiene education.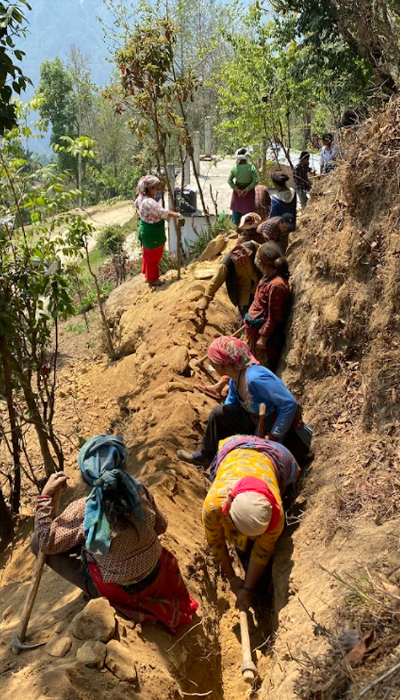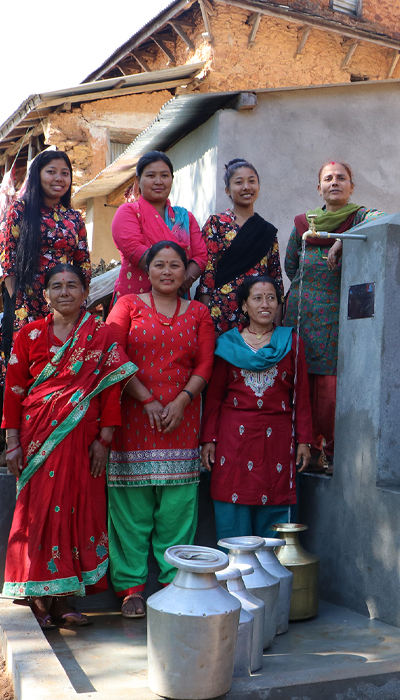 Spring Water Project: Spring Water Project function with gravity flow water supply system and water is piped directly to every household.
Ring Wells and Hand Pumps: Project Consists of drilling deep wells and installing locally available hand pumps.
Providing Ceramic Candle Filter after the completion of the Spring Water Project guarantees the safe drinking water to every household.
The studies have shown that together – water, sanitation and hygiene – stop the spread of disease and save lives. Teaching local people about the importance of personal hygiene, safe storage of water, hand washing station and toilet cleanliness.
Child Scholarship Programme:
The provision of scholarship opens the doors of education to children who are striving through poverty, gender discrimination, caste discrimination and ethnic discrimination. The student receives money to buy educational materials such as school uniforms, school bag, copy, pen and books etc.
My name is Menuka Khadka. I am 35 years old. There are seven members in my family including my three children. We belong to low-income family. It was so difficult to survive in our village due to a lack of drinking water. The source of water was so far, and …

  Read More »

Namaste! My name is Rita Achhami . I am 32 years old. I live with my husband. There are 3 members in our family. It's my privilege to share my story regarding this clean drinking water project. There were so many challenges I had to face to manage drinking water. …

  Read More »