Living Water Nepal (LWN) is a Non-Governmental Organization (NGO). LWN was officially established and registered with the Government of Nepal in 2009. Our history begins back in 2008 when a volunteers group of Living Water from Ireland visited Nepal. They saw the real need for safe water in the a rural areas of Nepal. When the volunteers returned to Ireland, they started raising funds for a water project in Nepal. As a result, Living Water Nepal (LWN) was born. Since then, LWN is committed to provide access to safe, sustainable drinking water for the communities of Nepal. Our main focus is to improve the quality of life to the people of Nepal through safe water programs, sanitation facilities and hygiene education.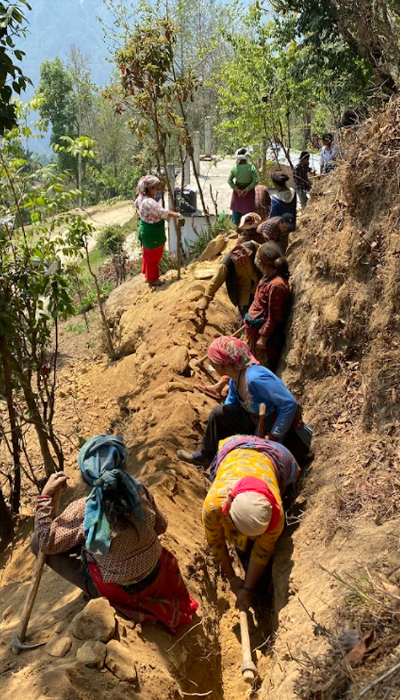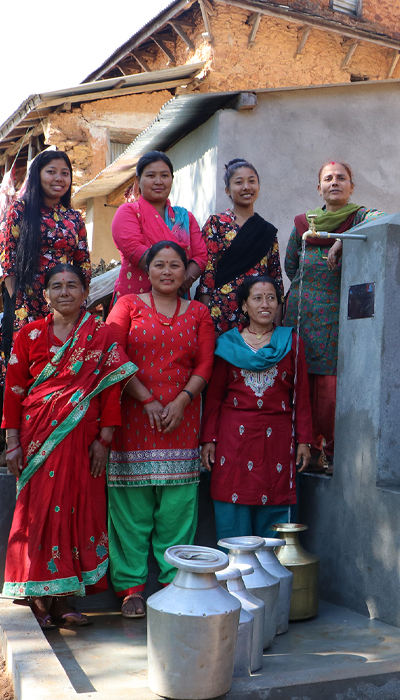 To increase access to safe and adequate water supply to the underprivileged communities
To train the beneficiaries so that they could adopt good hygiene practice including hand washing, water treatment and safe water storage
To train and equip water user committee to maintain and repair water points
To reduce the prevalence of WASH-related diseases
To provide scholarship to impoverished students who show themselves to be driven for higher learning
To equip the marginalized people of Nepal to implement and sustain community-managed projects integrating safe water supply, sanitation facilities and hygiene education.
A Nepal where access to safe water is no longer an obstacle to living a healthy, prosperous and sustainable life.
Stewardship, Integrity, Accountability, Transparency